A new decade is here, and with it comes a slew of office design trends that cater to the flexibility, mobility and inspiration that modern workers crave. Gone are the stuffy offices and cubicle farms of past decades. With the battle for talent as intense as ever, businesses today are adapting their office culture and space to the needs of employees and the tools, technologies and environment they need to feel most productive.
More than 77 percent of workers say they are happy with how their office is currently set up, according to a 2019 survey by Olivet Nazarene University. For most employees (34 percent), this layout includes a mixture of open floor space and private offices. Workers in cubicles—the most common office layout a decade ago—reported the lowest levels of productivity and happiness.
To be as productive as possible, workers said they needed a quiet location, a dedicated working space, and a comfortable chair or desk. Though digital technologies have given employees more freedom to work remotely, many of those surveyed also found them distracting, with constant chatter with colleagues via messaging apps sabotaging their productivity at times.
Office Design Trends of 2020 Reflect Changing Work Culture
Unlike previous generations, today's workers are less obsessed with hierarchy and climbing the corporate ladder and more concerned with feeling invested in and connected to an organization. They want a workplace that makes them feel part of the team, but also encourages their well-being and gives them the autonomy they need to grow professionally. These preferences are making their way into office decor as well. Here are some of the top office design trends of 2020 to keep an eye on: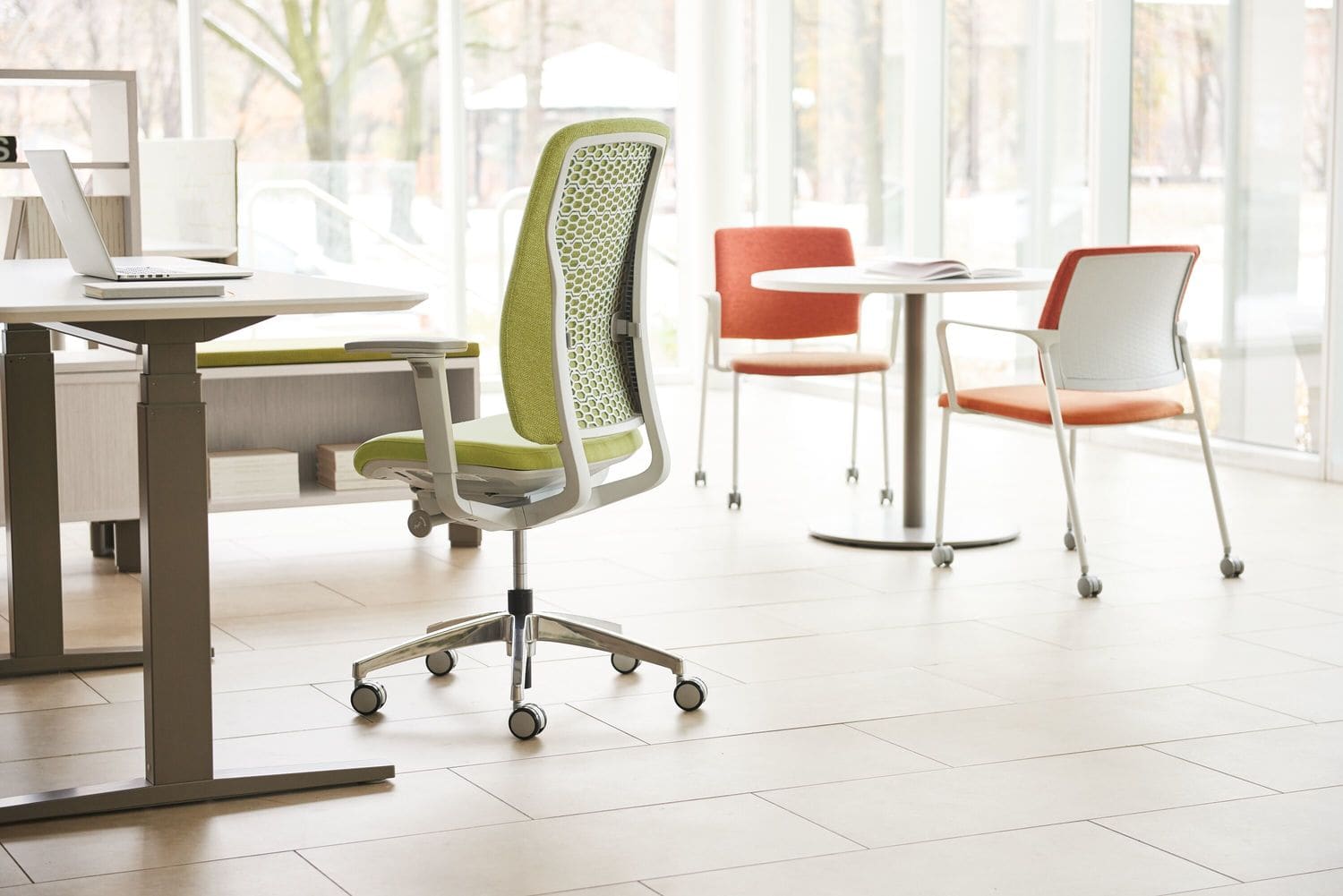 Natural Light
When it comes to what makes them happiest when working, workers surveyed by Olivet Nazarene University listed exposure to natural light, along with amenities such as free food and drinks, a pet-friendly environment, outdoor space and access to walkable locations. Studies show that bringing more natural light into offices not only boosts productivity and energy, but it also leaves workers feeling happier and healthier. This can be as simple as positioning desks near windows, turning outdoor or rooftop spaces into working areas or augmenting daylight with smart lighting solutions that workers can adjust when necessary.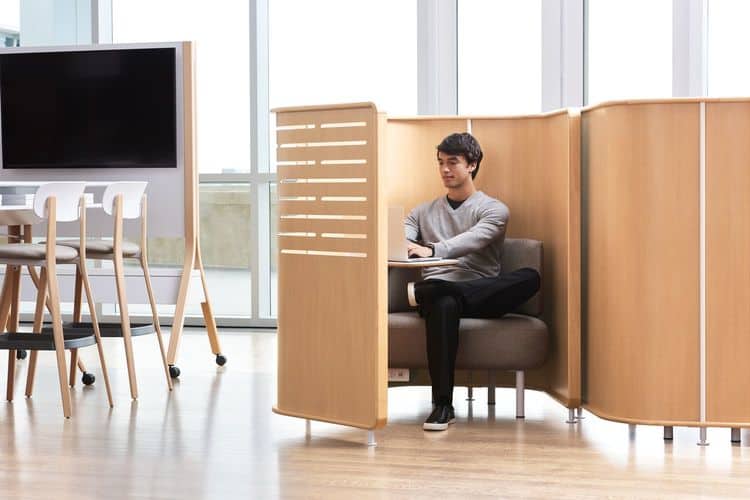 Reflective Nooks
Noise, distractions and lack of privacy topped the list of things workers disliked the most about their workplace. Companies are catching on to this and looking for ways to provide dedicated spaces for concentration, study, research and reflection. This might include enclosed rooms where workers can find the peace and quiet they need to focus on wrapping up an intense project or prepping for a big meeting. Or it could be more unconventional spaces, such as corridors, window ledges or even a secluded space under the stairs where they can find a distraction-free zone away from their desks.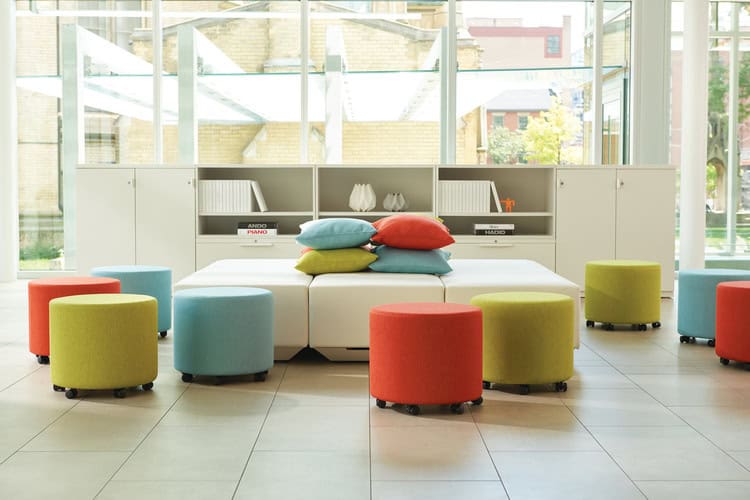 Connective Spaces
Though many workers are seeking private spaces within offices with open floor plans, they also want collaborative spaces that make them feel connected to colleagues and the culture of their company as a whole. Lounge-like workspaces where employees can mingle, share ideas and problem-solve keep teams energized and engaged. Companies are abandoning classic boardrooms for more versatile meeting spaces with movable furniture, freestanding screens and mobile office tools that can be reconfigured in the moment to fit an array of informal gatherings and group activities.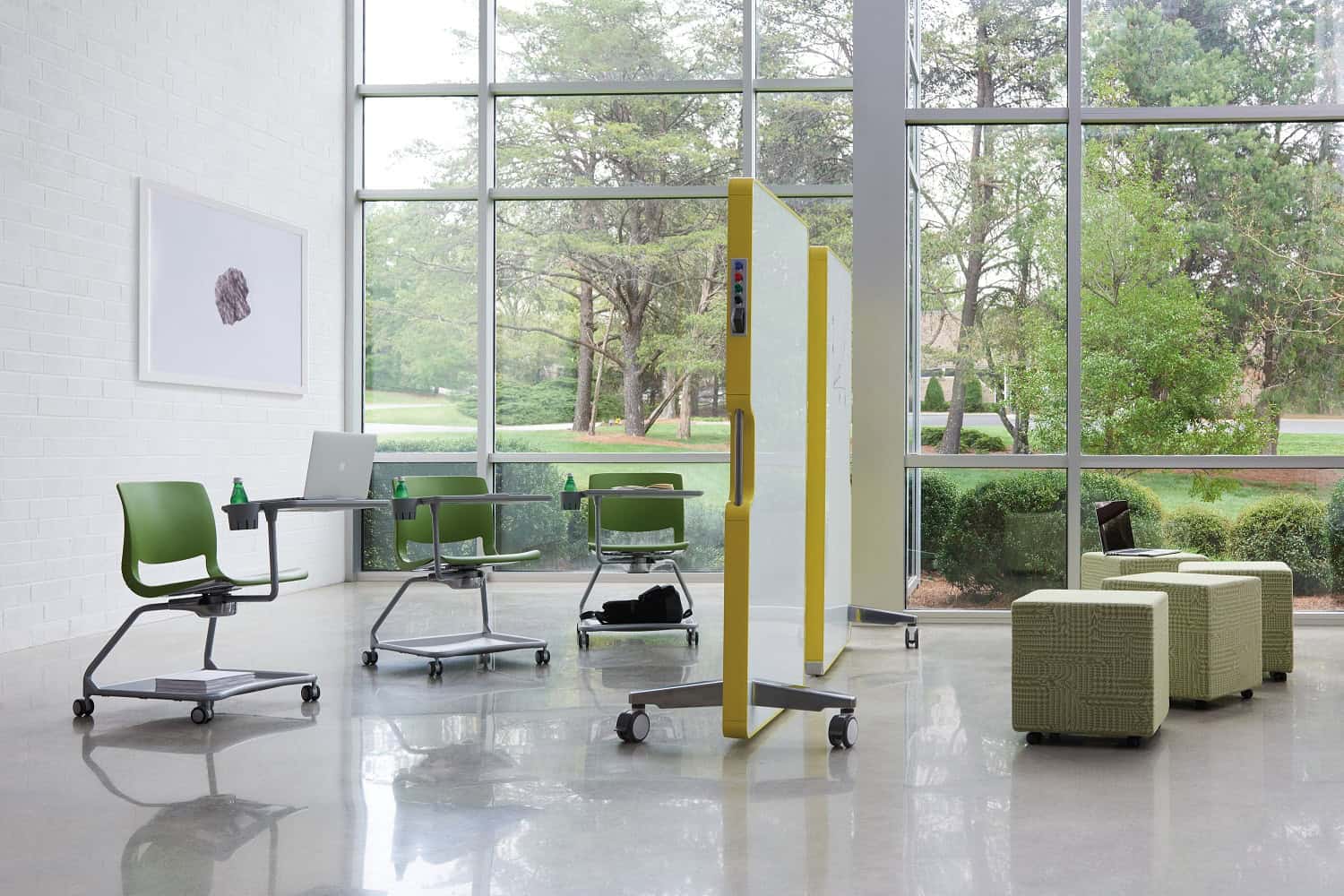 Group Collaborative Spaces Together
If you have a maker space or brainstorming area, keep these activity hubs near each other to draw noise away from those working at their desks. Place these areas in more interactive spots in the building and use lounge furniture such as high-backed sofas, booths and other soft seating to absorb sound and create a conversational setting.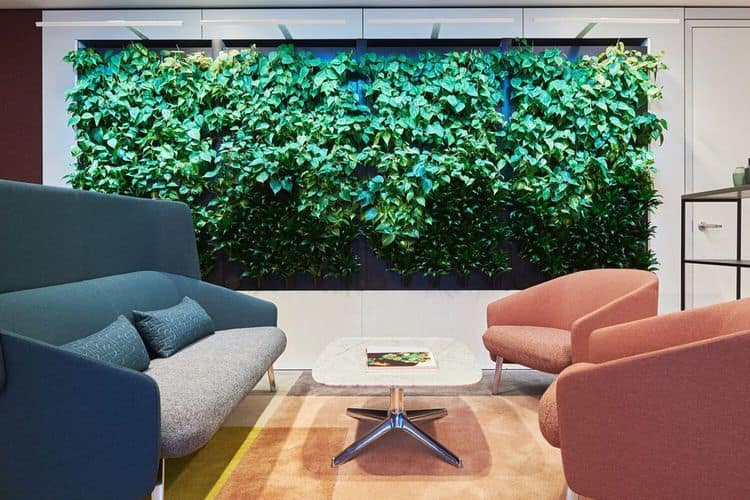 Holistic Touches
With the growing emphasis on wellness and work-life balance, more businesses are investing in ergonomic furniture and residential-style interiors with textures, colors and other elements that provide comfort and sensory stimulation for employees. Biophilic designs, such as plant walls and other features that bring nature indoors, are also becoming popular for their ability to ease stress and boost inspiration. Increasingly businesses are incorporating sustainable materials like reclaimed floorboards and bricks and upcycled and antique furniture into their office design.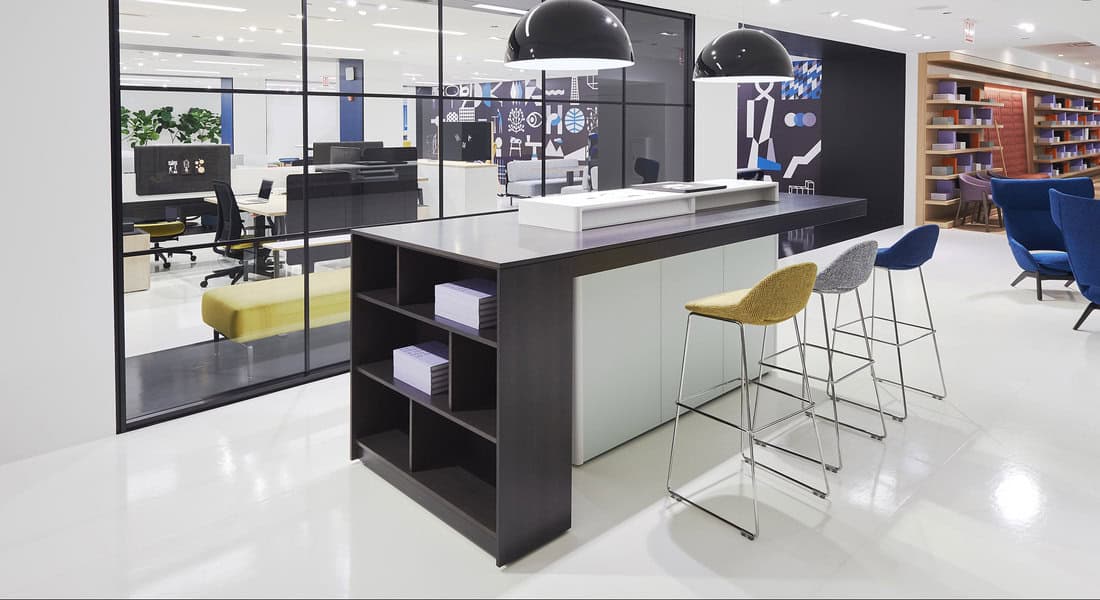 Retro Vibes
More companies are seeking to add character to their workplaces by restoring old, iconic buildings or adding nostalgic pieces that embody the story of their brand or inject a sense of fun. Whether they incorporate company history or retro examples of branding and advertising into their workplace, they want a space that makes a statement and reflects their heritage, values and mission. Not only does this help personalize and differentiate office spaces, but it also gives employees a deeper sense of connection and ownership to their work and its greater purpose.
Come see these ideas in person!
Book a tour of our showroom for a complimentary design consult.