Today's coworking trend takes sharing to the next level. According to Coworker.com, the predictions say there will be more than 30,432 coworking spaces and over 5.1 million coworking members by the year 2022. As the major companies who got their start this way — Uber, Instagram, Indiegogo, Wanderfly — will attest, there are many pros of coworking space design.
There are all kinds of coworking spaces, from multi-use with flexible layouts to specialized spaces, such as those geared towards creatives. Benefits include lower overhead, shared infrastructure, no lease commitments, an in-house community to network with, and everything you need to run a business including all-important coffee supplies. Plus, coworking spaces are usually in prime locations.
Coworking Space Design Dos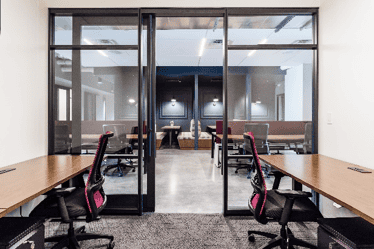 Building Demountable Walls
Demountable walls make it easy to change the size of offices, convert offices to conference rooms, or divide spaces differently. It allows for complete flexibility as well as future growth for companies not quite ready to lease their own space.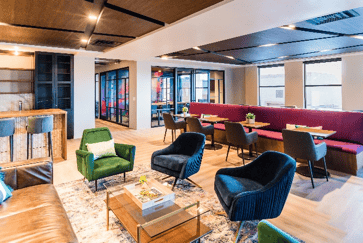 The Right Amount of Lounge
Turning the "traditional office" on its head is the essence of coworking and the use of lounge spaces in which to work does just that. They are easily the most high-profile spaces in a coworking environment. But while the use of different lounge spaces is critical, offering enclosed spaces for private conversations can be just as important.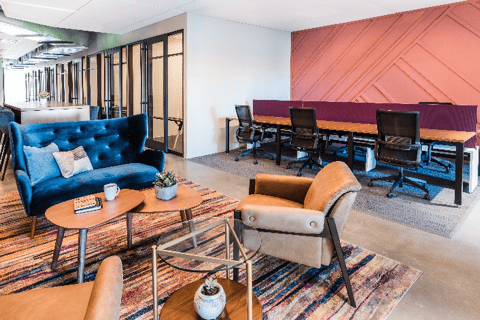 Storage Not Forage
No matter how paperless and streamlined you try to be, work requires some degree of stuff. Make sure to have different storage options, such as mobile peds (pedestals), or even lockers, available to rent. It's more cost-efficient than buying storage pieces for every desk and everyone's stuff is always where they need it to be.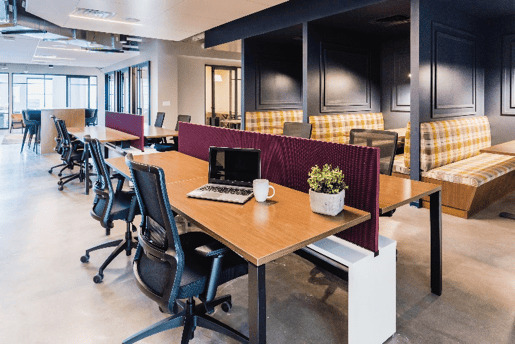 Make Adjustments
Height-adjustable desks are convenient and comfortable, but not always cost-efficient. They may also not be preferred by everyone. Offering both height-adjustable and stationary desks gives you more options and helps you stay in budget. Plus, you're still able to easily move desks around and place them in different offices as needed.