Denver Design Week coming our way July 8-16th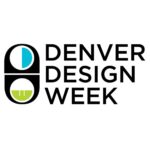 Are you excited or what? Teammates is!! We are now only 10 days away from the launch of Denver Design Week, and if you have not already checked out the schedule of events then you better do it now! Not only will there be a fun & celebratory Launch Party on Friday, July 8th, but the busy week also includes tons of exciting presentations by esteemed folks from the design industry and some very cool home tours. Don't forget to purchase tickets to all of these events.
So WHAT IS DENVER DESIGN WEEK? During these eight days, anyone from the public is invited to enjoy the best architecture, interiors, and art in the Rocky Mountain Region. The goal is to bring the creative communities together and allow those from outside the industry to experience impeccable design.
We look forward to catching up with you there!