Modern Office Concepts Guide
Commercial offices today are shrinking due to smaller budgets, increased prices and limited availability of space. In fact, the average worker now has 33 percent less space than in 2010, down to 151 square feet. But, that doesn't mean you have to settle for less. You can actually get more from your space— both in function and style—with the right modern office concepts in place.
Download our free Modern Office Makeover Guide to learn how.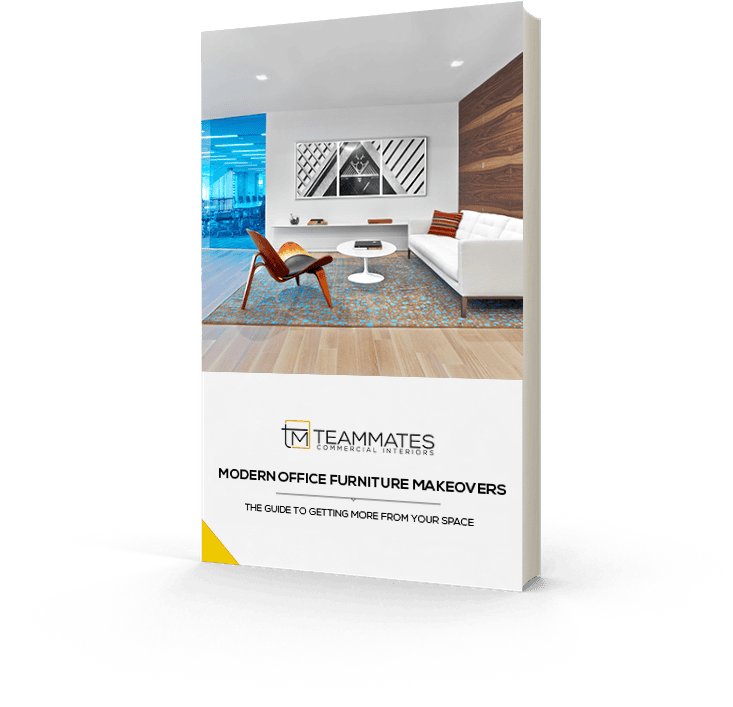 This Modern Office Concepts Guide Includes:

5 Office Makeover Ideas
Learn about 5 easy ways to makeover your space with the right layout and modern office furniture.

Proven Workplace Trends
Spark creativity and productivity anywhere in your office with the proven tools, trends and techniques.

Inspiring Ideas
Learn clever ways to maximize your space, inspire productivity, and promote collaboration.
Start Your Modern Office Transformation Today!
Not sure where to start? Whether you are remodeling an existing office or starting from scratch, our free Modern Office Concepts Guide can help you transform your office in to a sleek, modern, and fully-functional workplace.
In the guide, you'll learn about 5 different ways to makeover your space with modern office furniture and layouts, trends in modern office concepts today, and stats and templates to help guide your modern office makeover.